| | |
| --- | --- |
| Posted on June 2, 2019 at 4:20 PM | |
Y:  CYN TERESE OFFICE REDO
When I think of Castles, Knights in shining armor come to mind. But those walls of stone, soaking up moisture keeping the interiors cool in summer and colder in winter, eventually begin to rot anything that sits against them for too long.
That is exactly what happened in my small office space in the far north west corner of the house. The fact that a massive downspout right on the corner of the house which drained into a hole in the ground that G only knows where it goes didn't help the situation very much.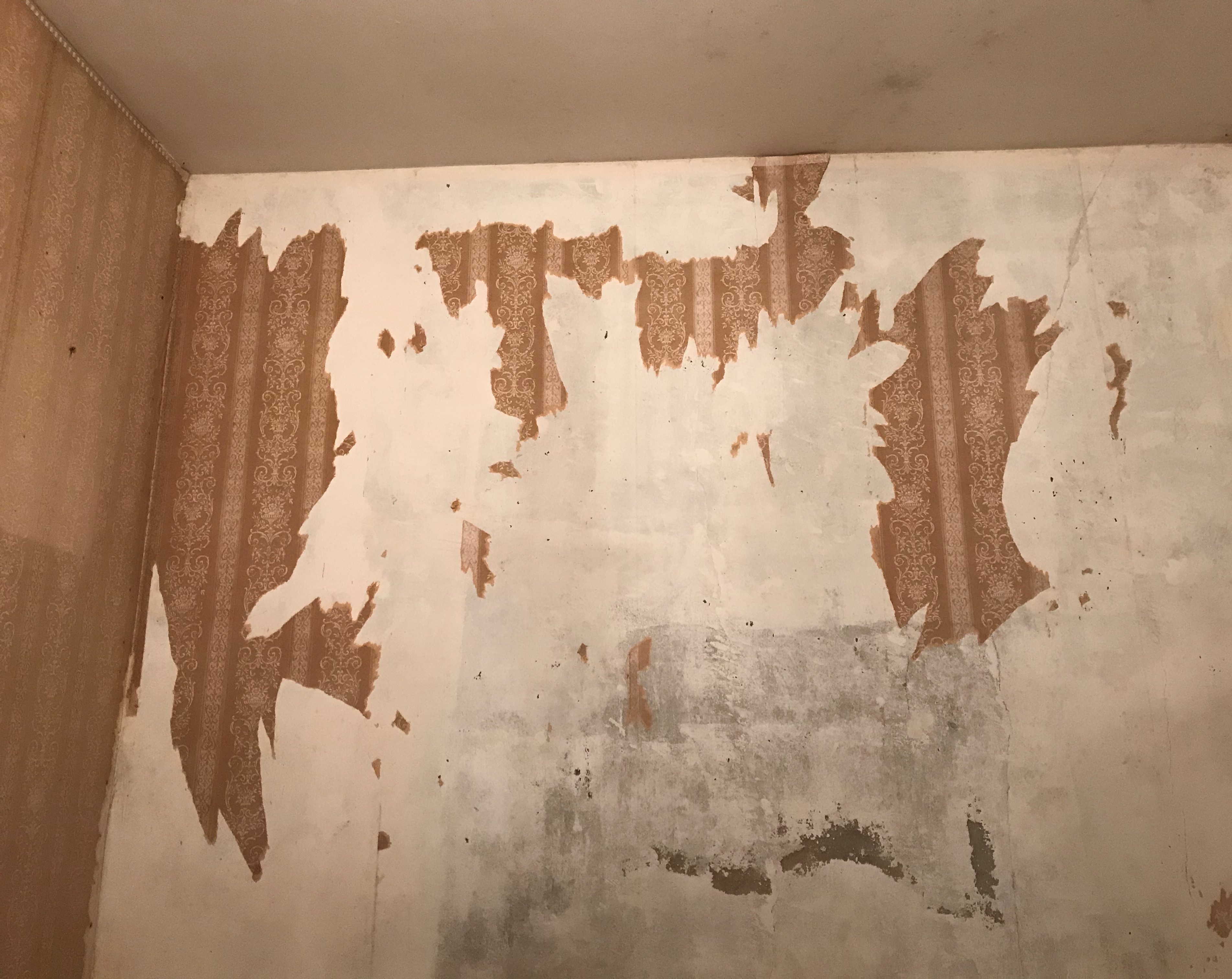 This is how the moist wall looked before, when the wallpaper was falling off. Didn't have to soak the paper in this room to take it off the wall.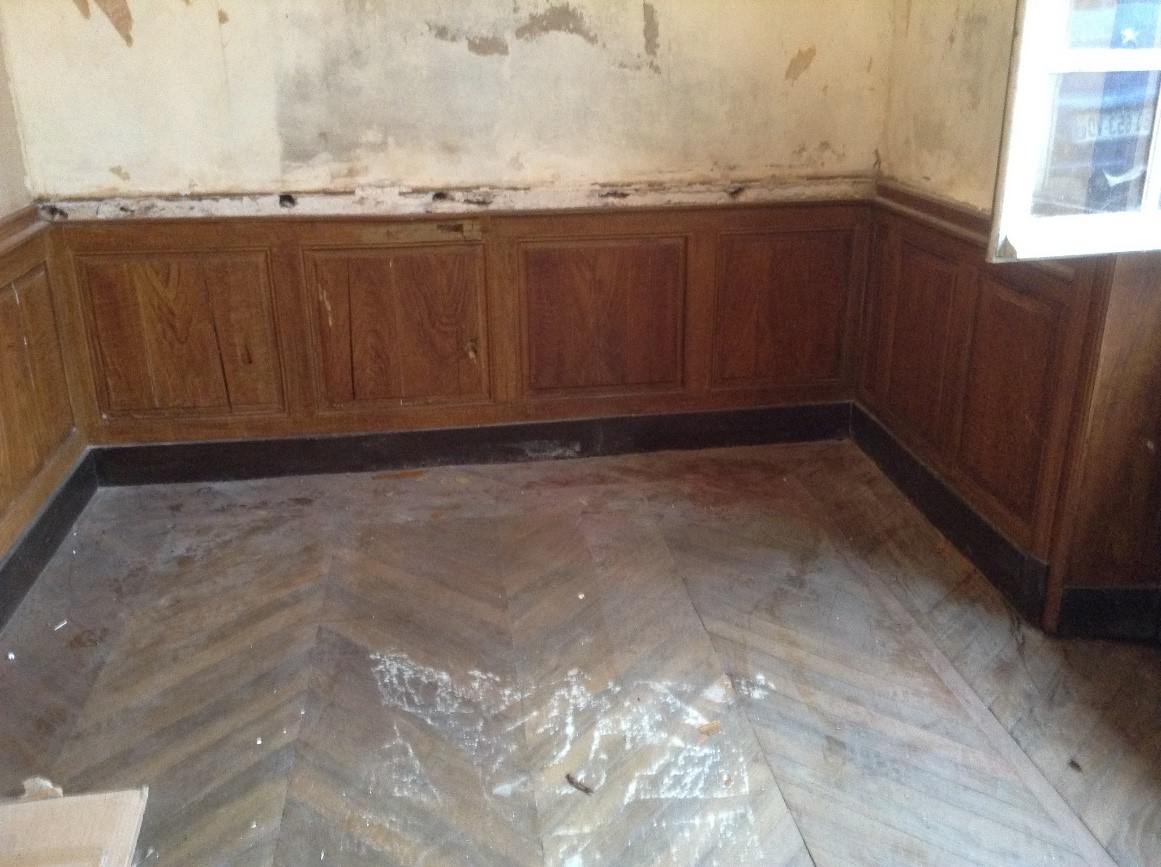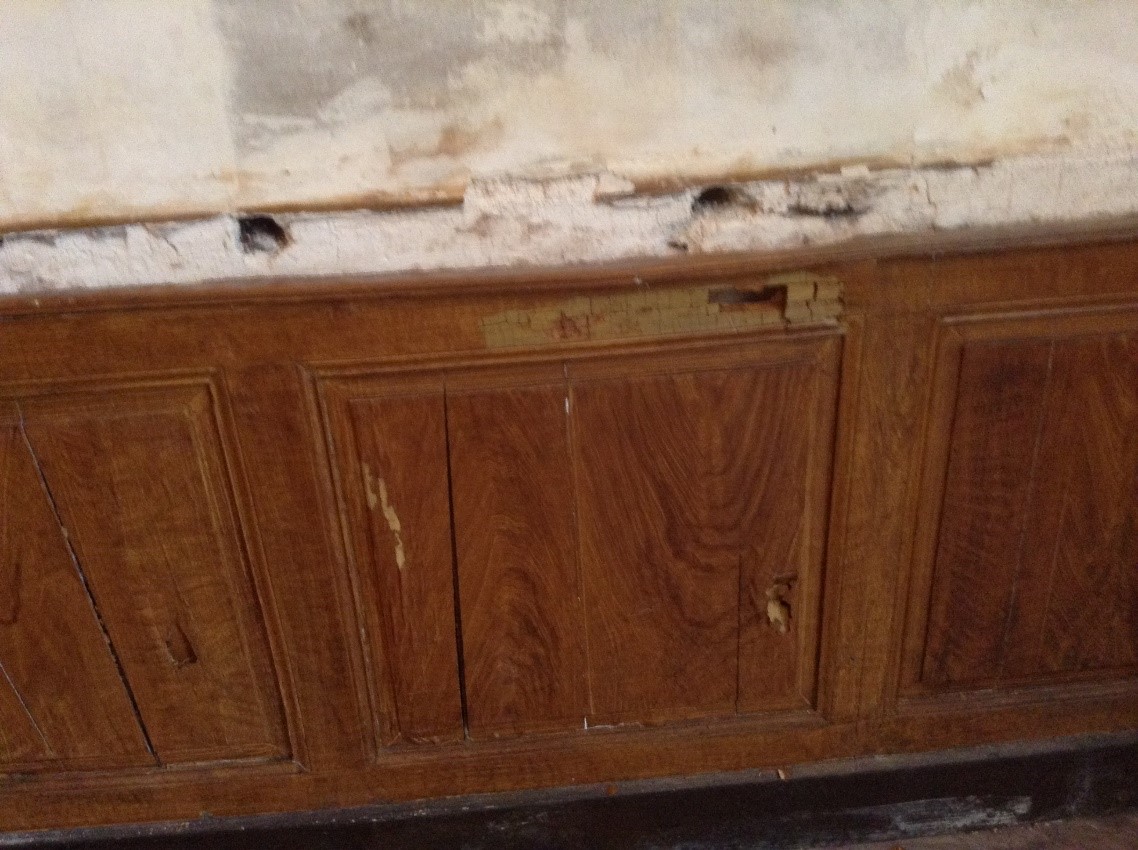 Notice how the wainscot started rotting as well. The entire paneling on the lower half of the room for the two exterior walls had to be replaced.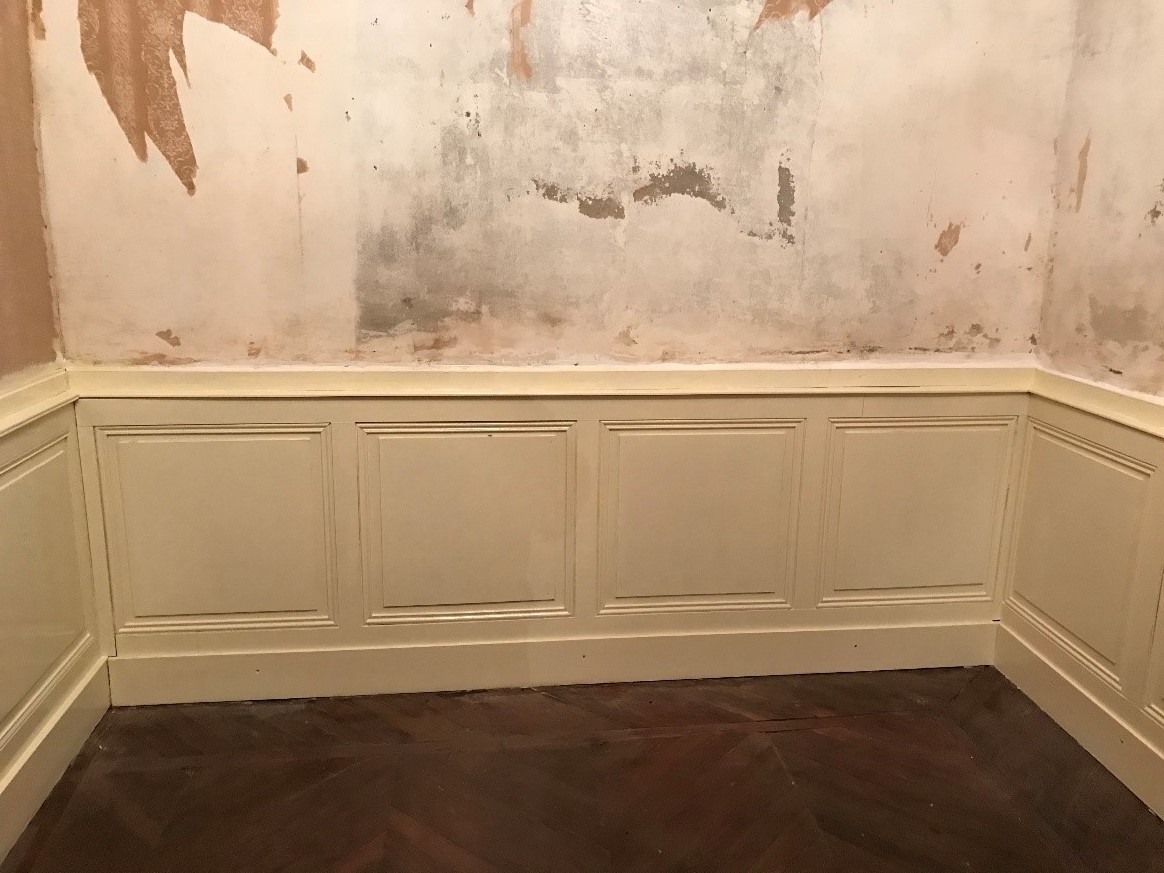 Mr. Bound once again came through with close to perfection as anyone could get by reconstructing the paneling in the room.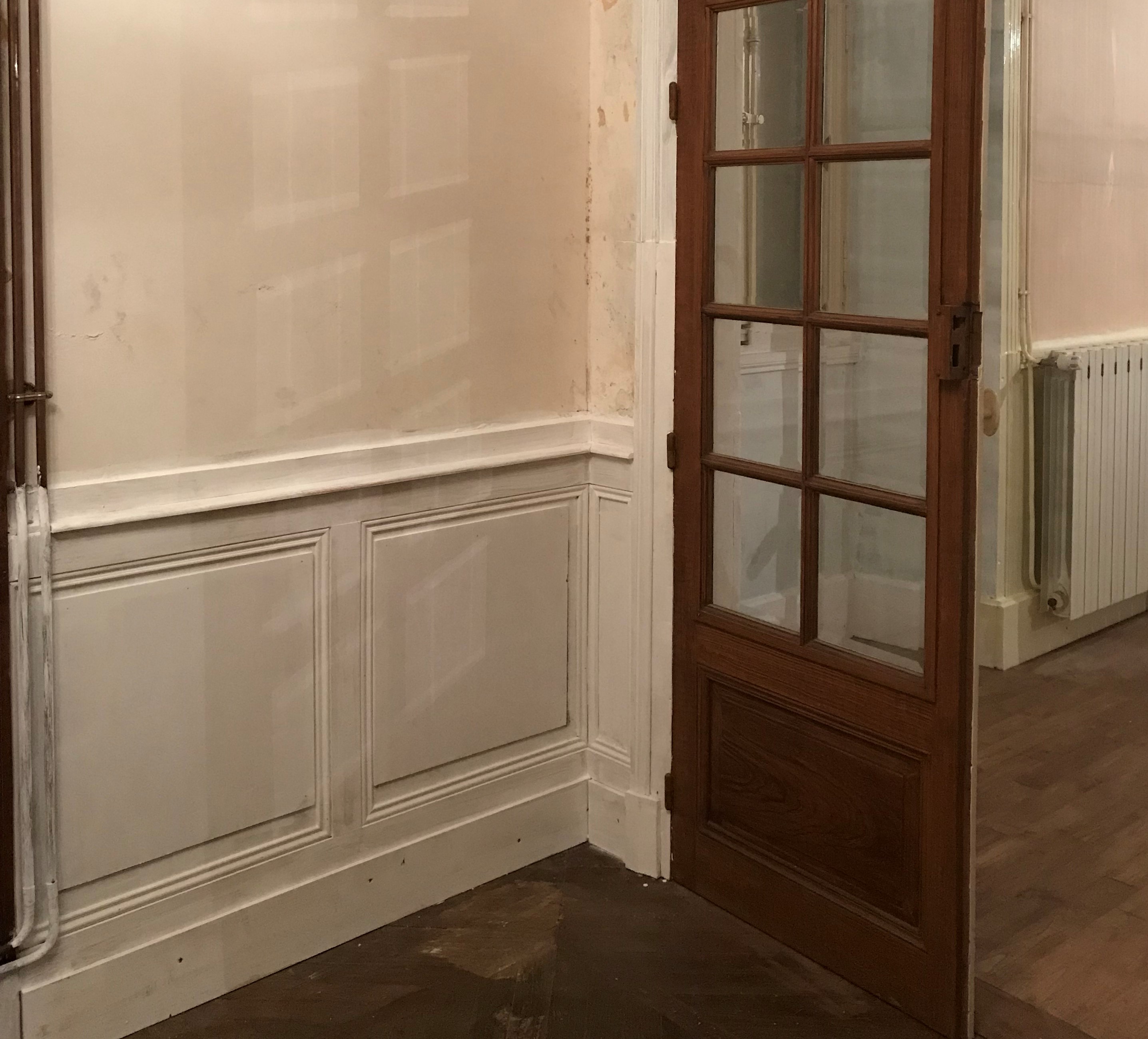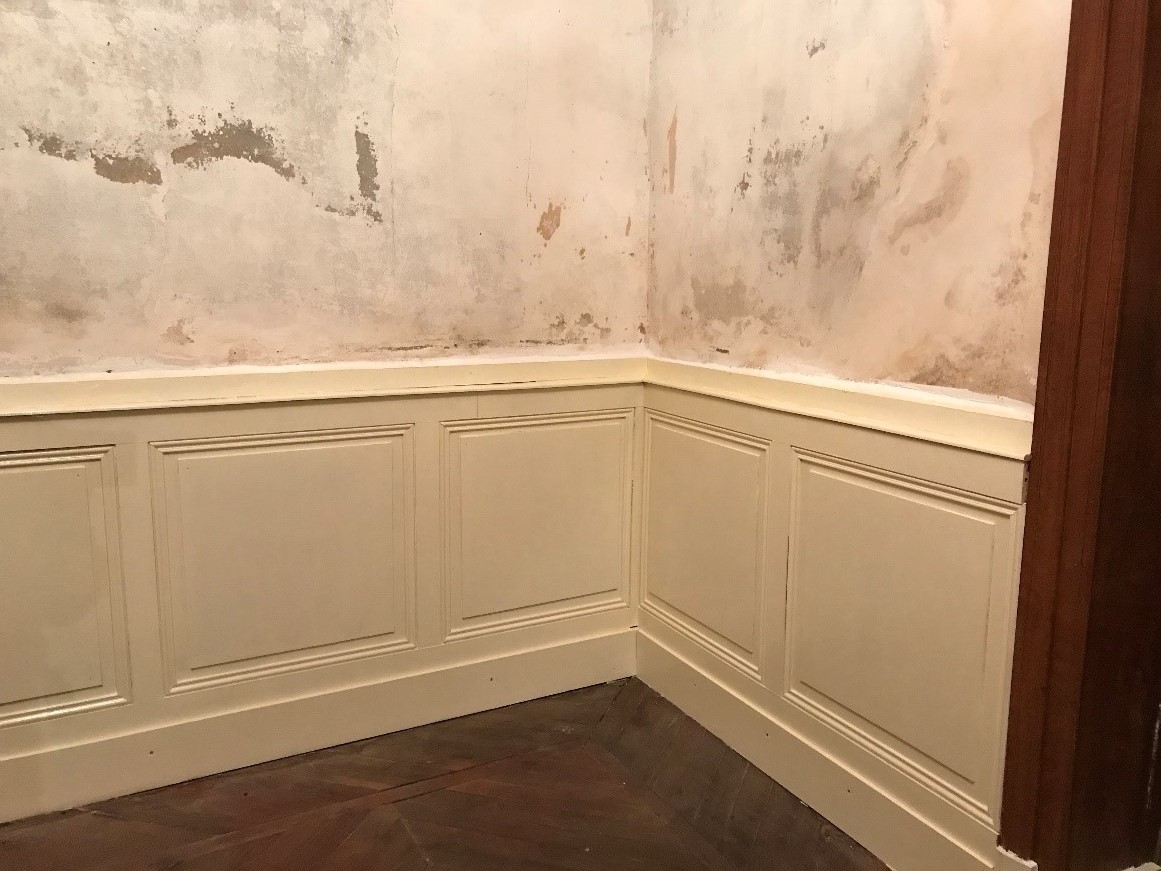 The upper section got the same wall treatment as the dining room.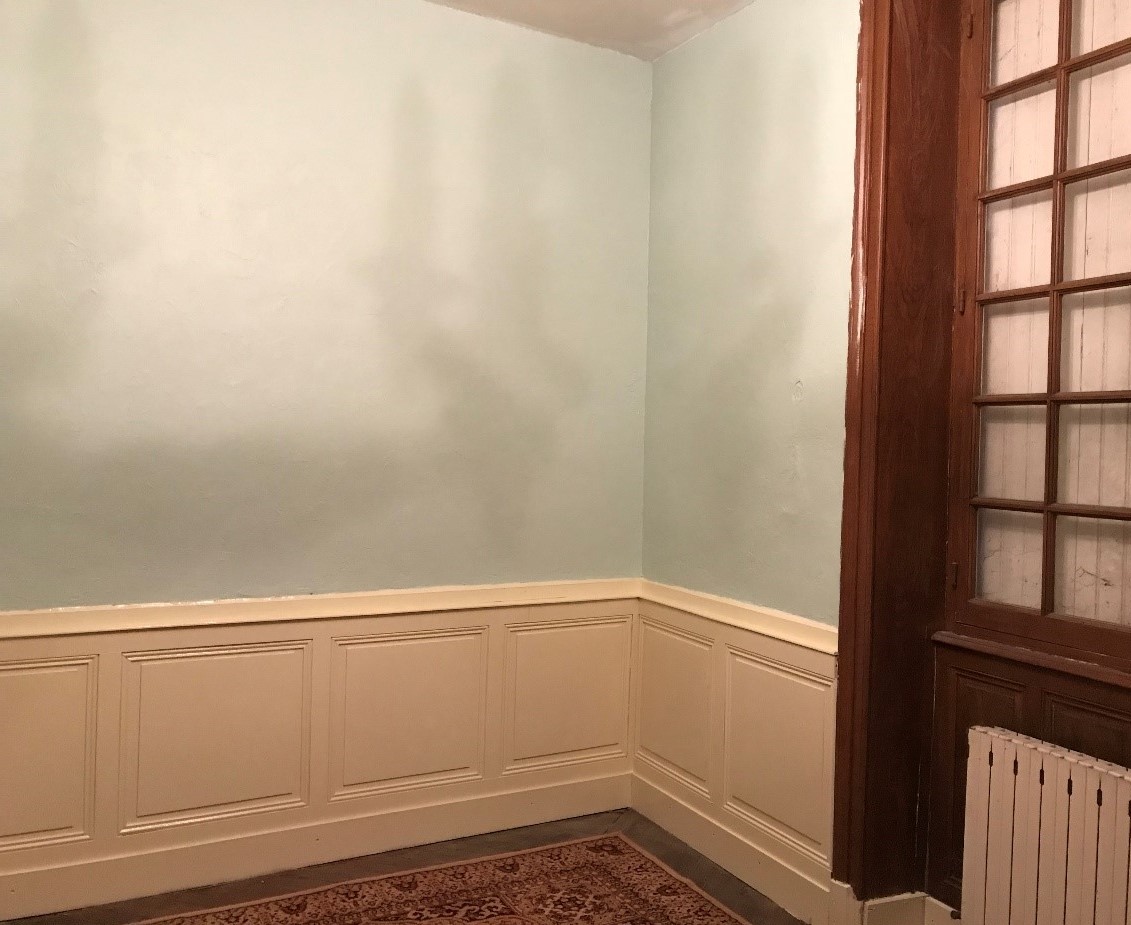 The lower section had to be painted three times with an oil base cream color paint. Using oil base paint for outer walls that come in contact with moist stone prevents mildew from penetrating the wood.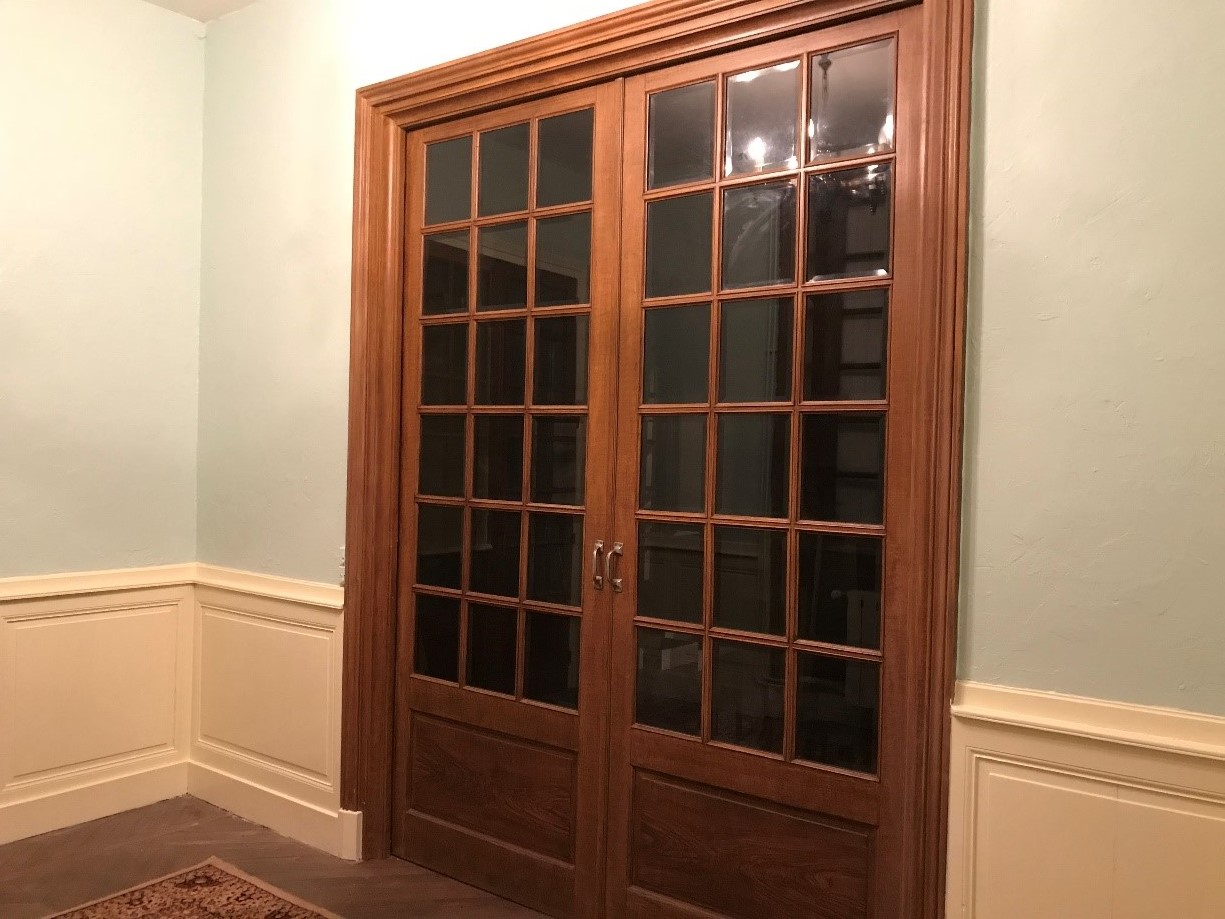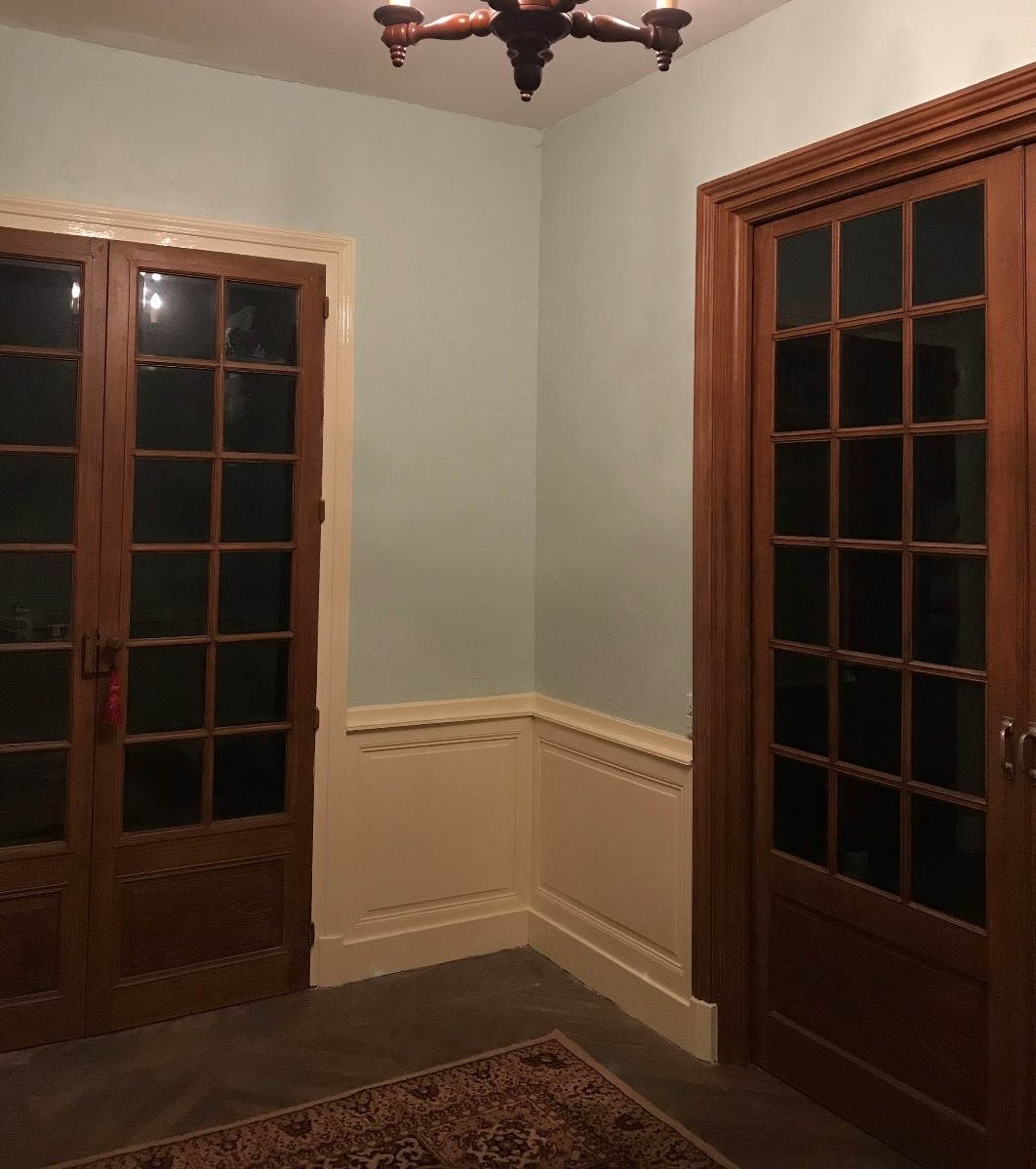 The gorgeous pocket doors remain the original stain wood color as before.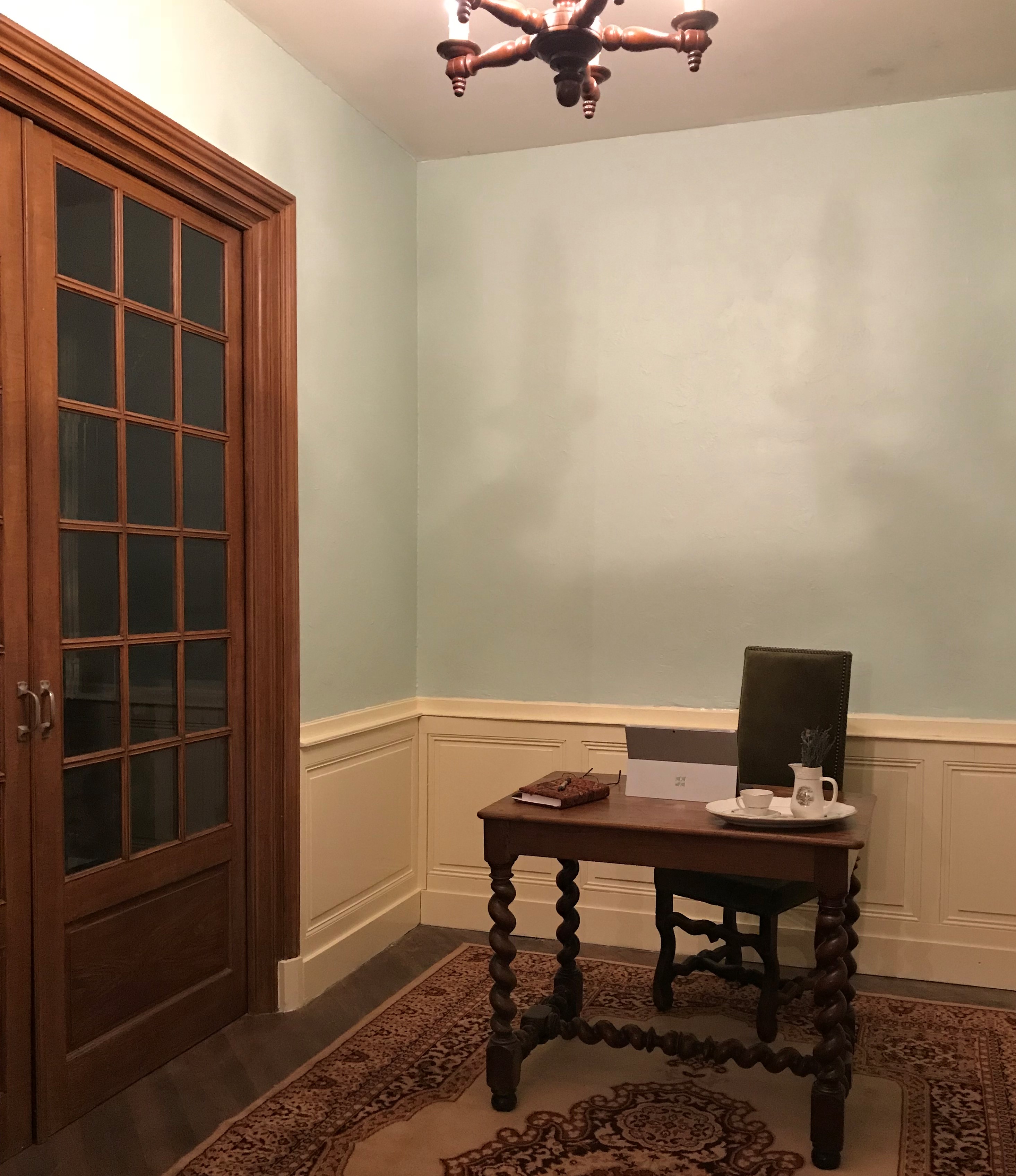 And Voila, the finished room with a small table just right for a small surface pro.
Until next time …
Au voir!
Categories: Office Redo
/