| | |
| --- | --- |
| Posted on October 10, 2017 at 2:15 PM | |
By Cyn Terese                                                                        on Salon Wall Redo
I wish I could say that the exterior problems causing moisture buildup within the front wall of the Salon were fixed but the sad truth is … Well, let's just say, they're not.
Although, Jim Bound, my Sub-Contractor, did find several things that could be fixed such as the unclogging of the drainage system at the base of the stone wall which he did right away, there are still the need for repairing a rain cutter at the corner of the house and installing a drain pipe to redirect the run off directly into the drain instead of back onto the wall. These two items are going to require some serious scaffolding since the house is three stories high and each floor within has 12-foot ceilings.
For now, let's focus on the wall inside the Salon.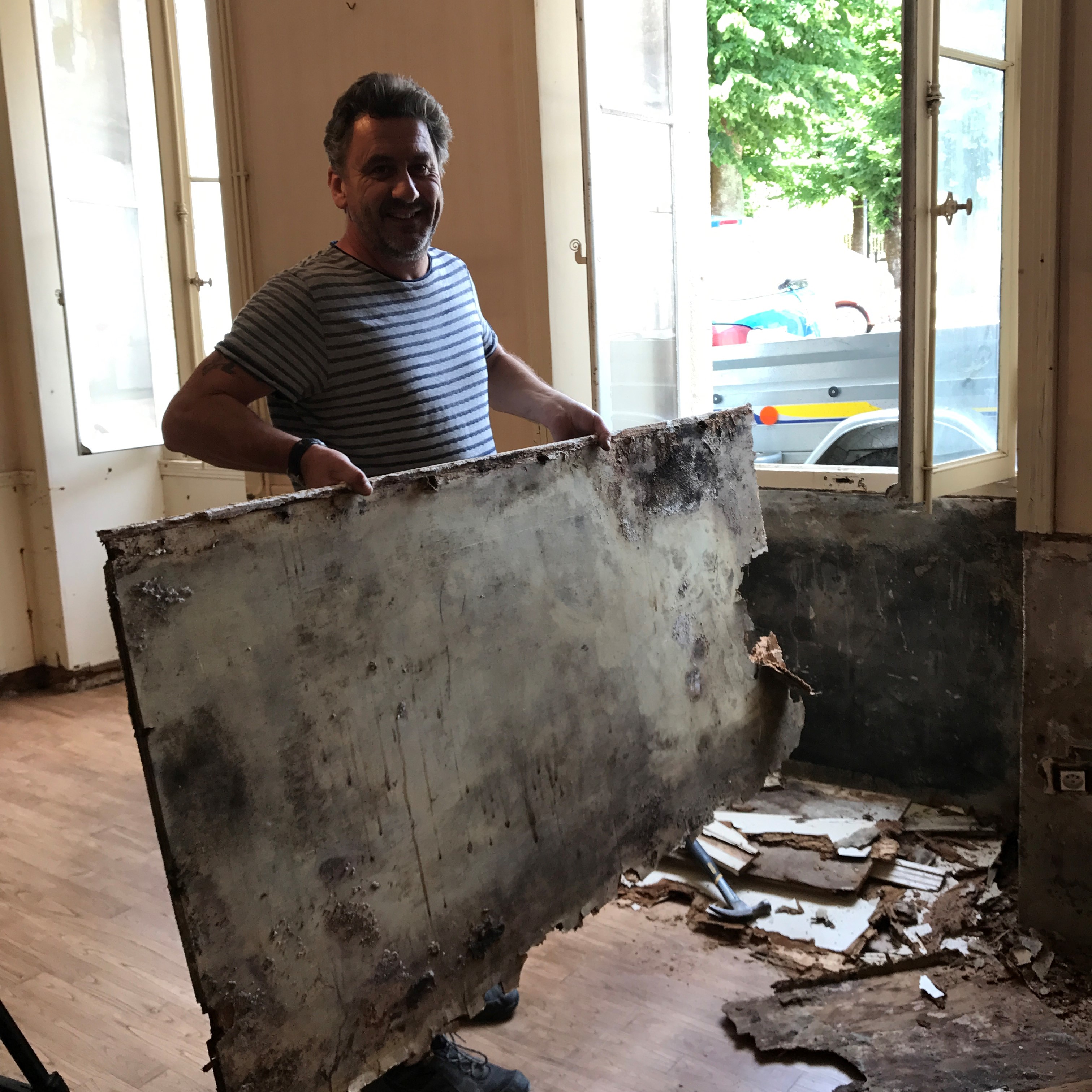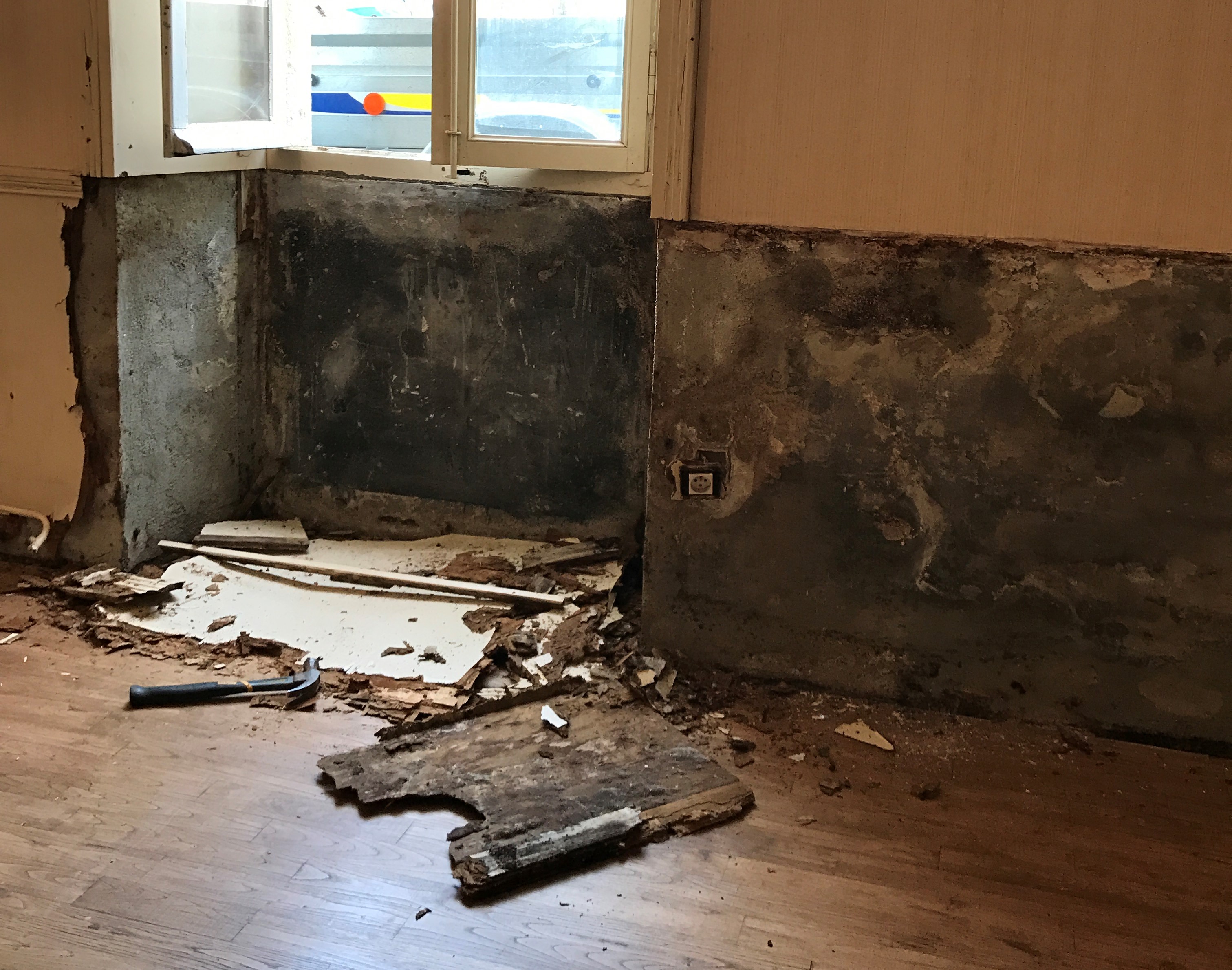 As you can see, Jim removed the part of the wall that was crumbling, primarily the Wainscot section, the lower part of the window trims, the baseboards, and the top trim of the wainscot.
Since I know the Maire will not approve of reconstructing the slope of the street any time soon, I suggested we install wet board instead of plaster board directly onto the wall. Wet board is primarily what is installed behind any tile work in the bathroom to keep moisture away from the tile. If it works there, it should certainly work here in the Salon.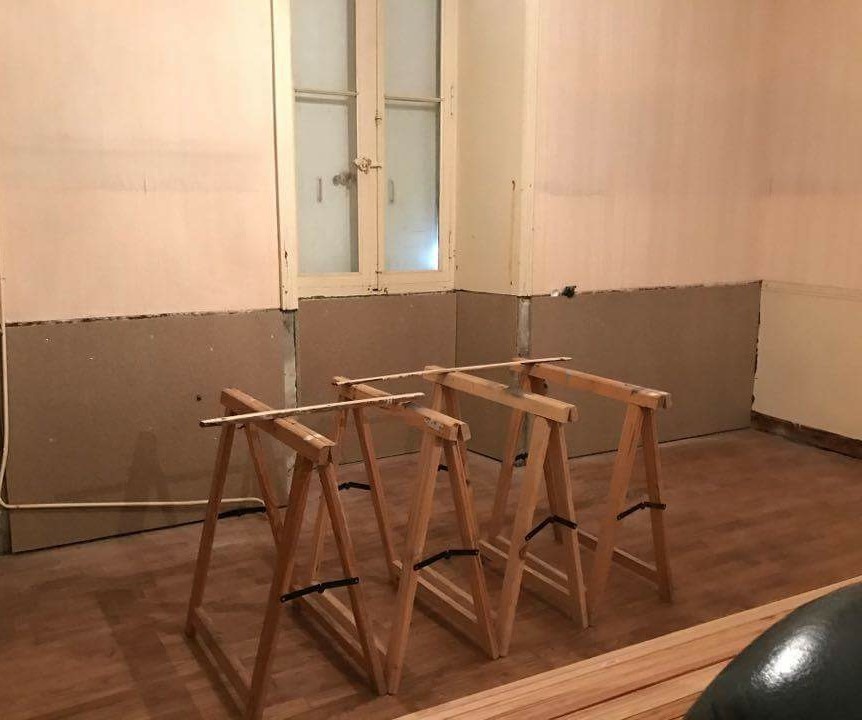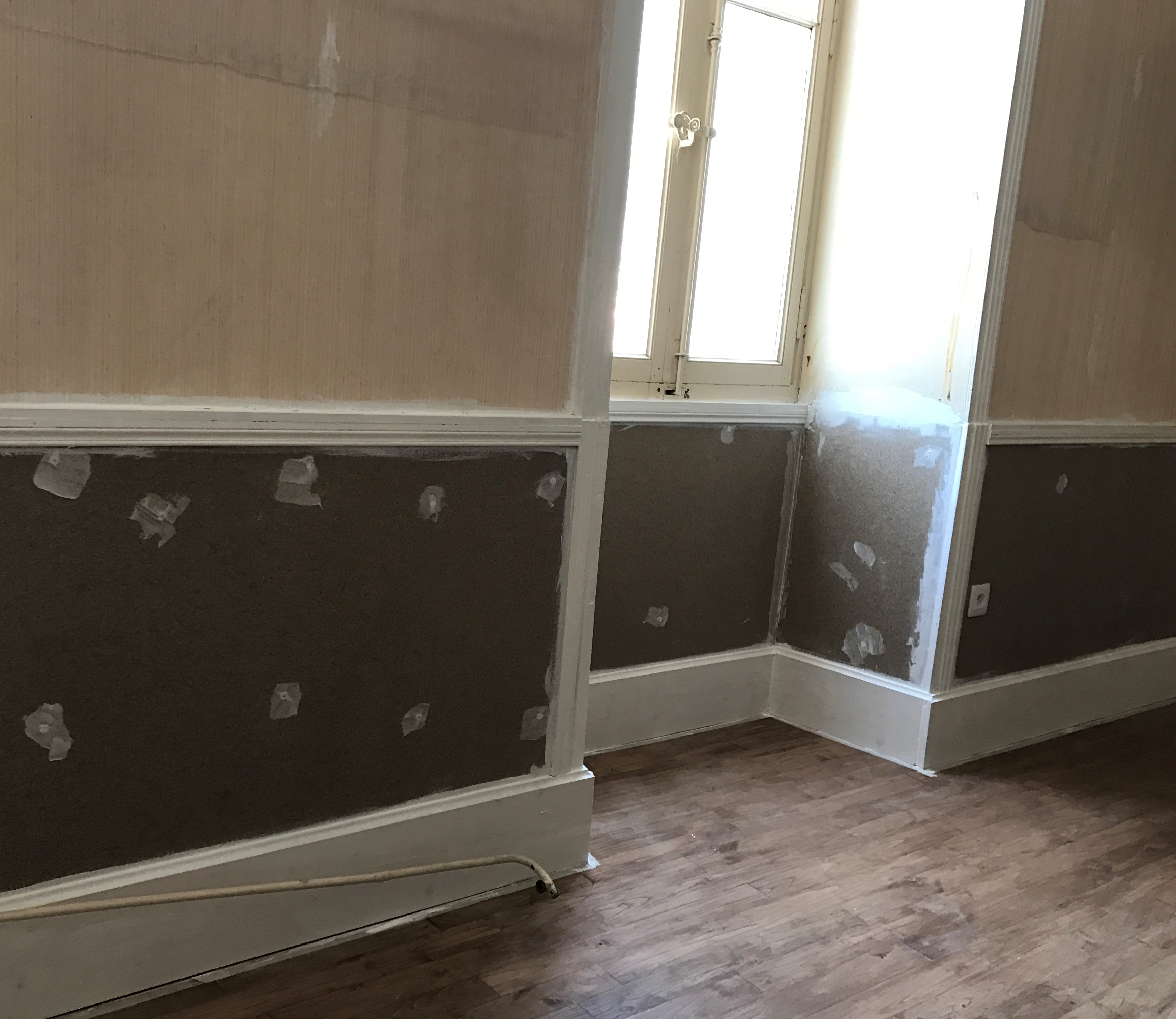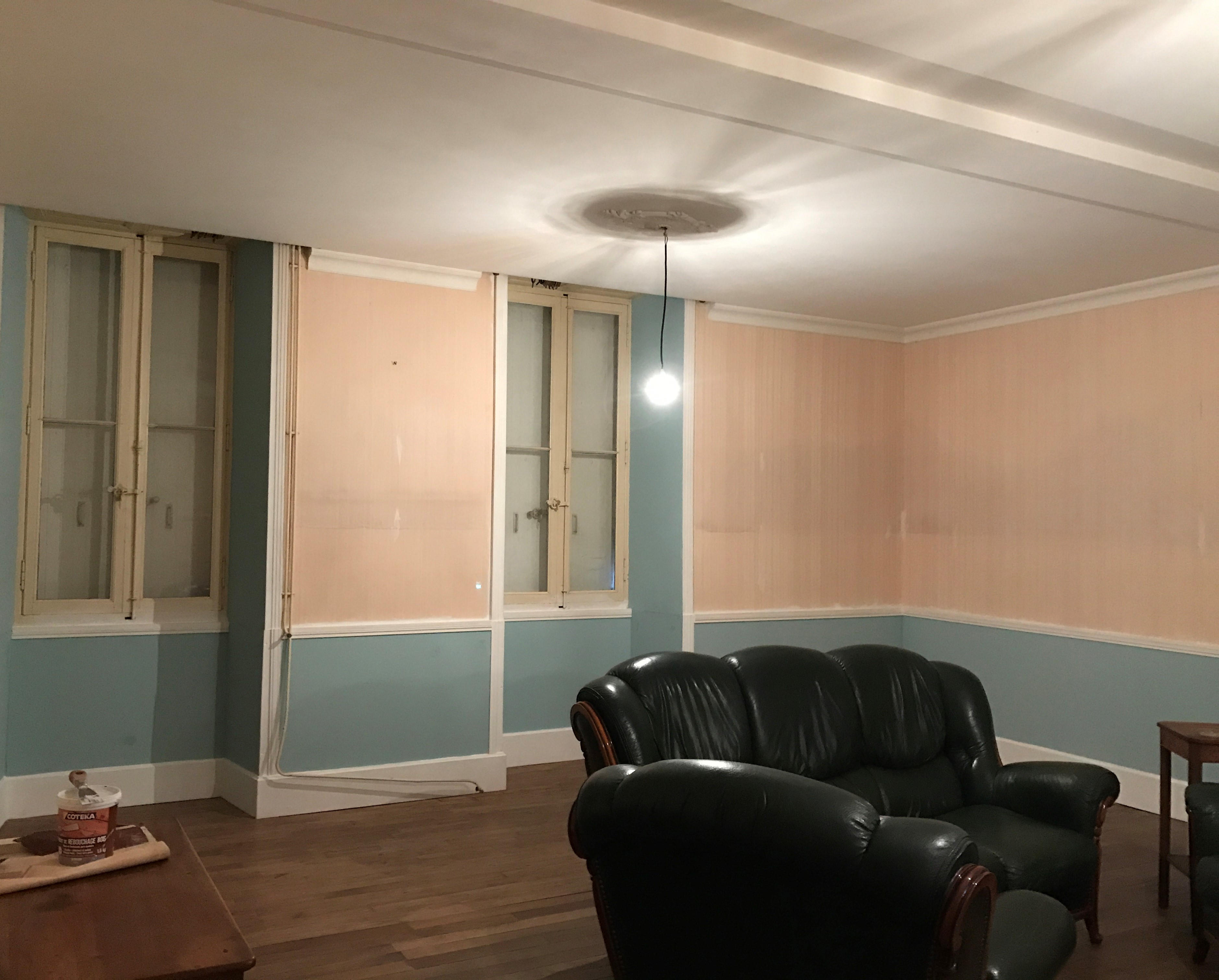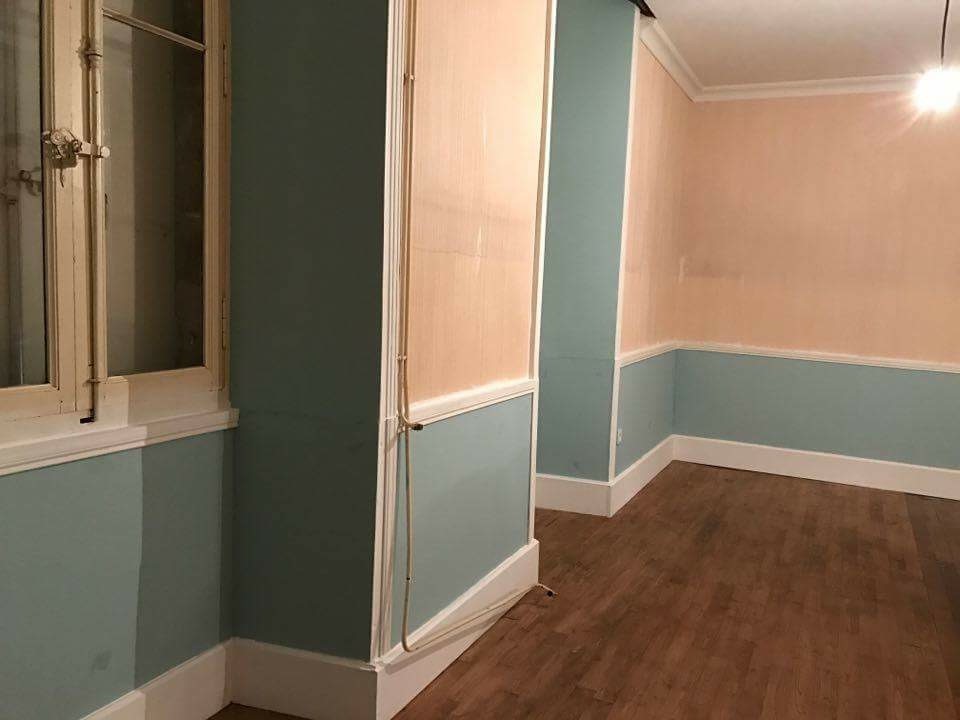 Once the wall was back in place, a new challenge became blaringly evident. The craftmanship of the mid 19th century was truly a work of art, from the thick window and door trim to the little extra thick trim work at the base of the trim around the French door.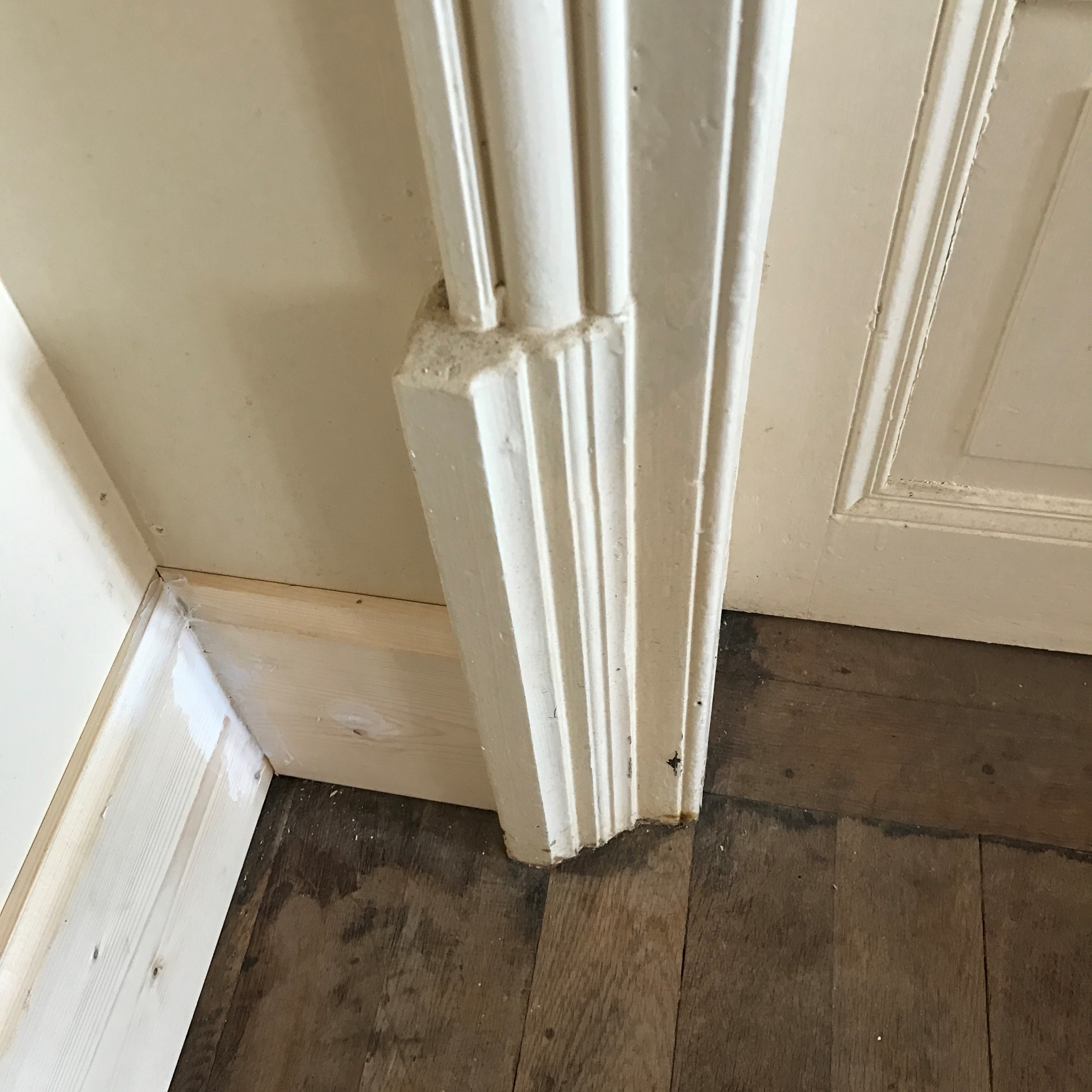 As you can see, this thick trim is something not found in stores today. So, Jim and I began brainstorming how we could duplicated it by building up the thickness with various trims. We found a series of round ½ inch trim, square ½ inch trim, flat window trim, and a strip of routed edge that Jim cut off of the top of surplus base trim and began to assemble everything like little puzzle pieces.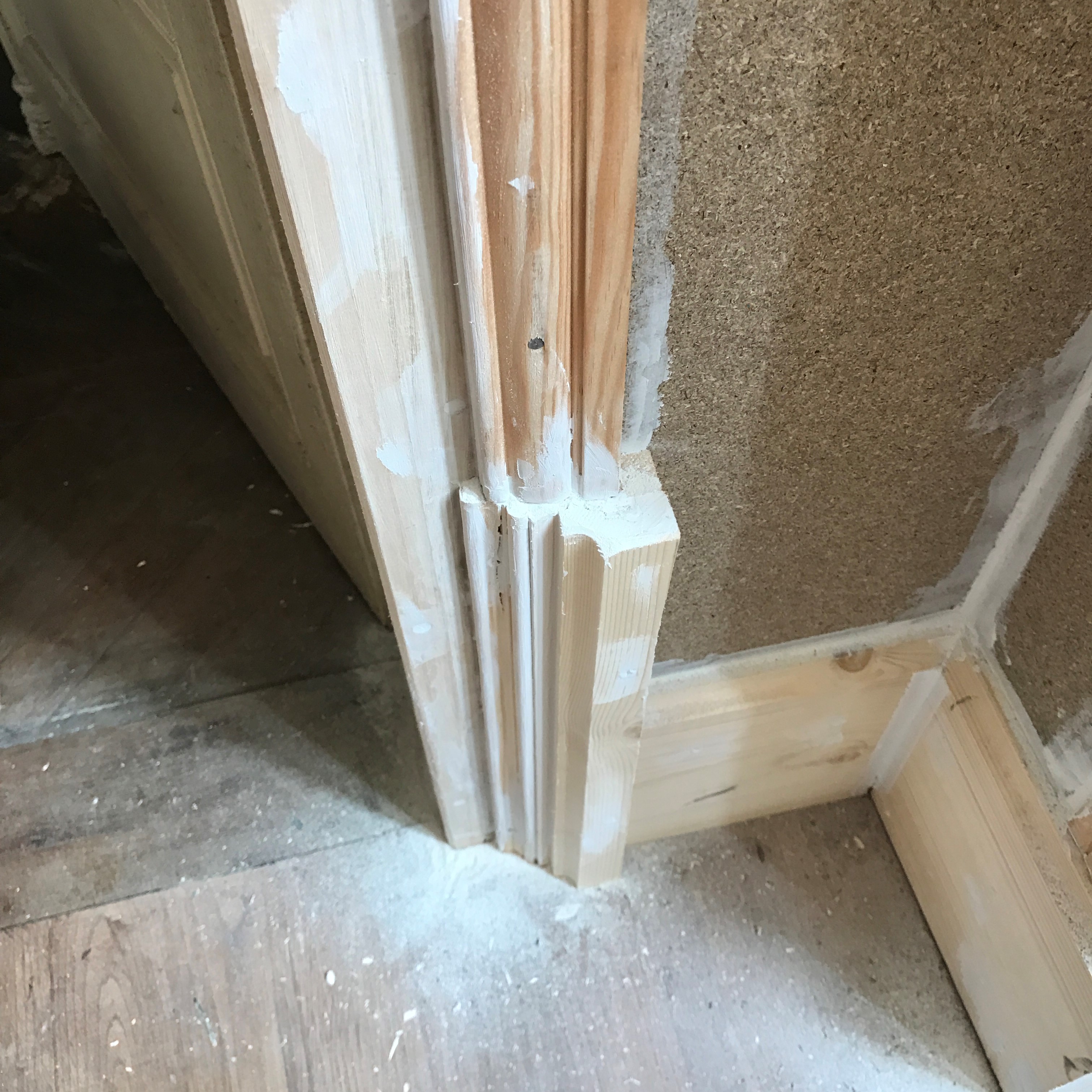 What he came up with was something my father, Don. a Master Craftsman, (not to be confused with my brother Don who couldn't tell the difference between a hammer and a nail) would have created. Everyone who knew my father, knew he was a creative genius. Jim came close …
No, Jim was spot on. He did what my father often created in an era when excellence mattered.
Oh, and did I mention that he, Mr. James Bond, also did the electrical work?
Until next time…
Au revoir!
Categories: Salon Redo
/