By Cyn Terese                                                    My French Fixer Upper Part Two
A frequently asked question is why did I choose this house? What made this house stand out above all the rest?
If you are following this special blog post and have read Part One, you already know that I'm working on my bucket list.
This brings me to Number 4: It must have stone walls, a wood burning fireplace, a formal dining room, carved woodwork like my father would have created, oak floors, room for an art studio, room for a woodworking workshop, a garage to store my junk, stone fences (like those in Ireland I fell in love with), and a garden to grow my own food.
By using RightMove.com, I began searching for properties in France.
http://www.rightmove.co.uk/overseas-property/in-France.html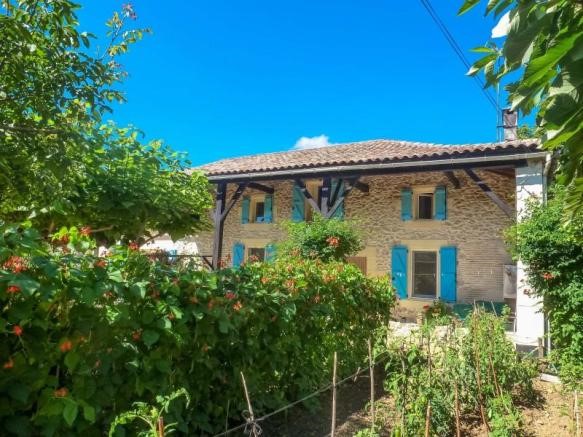 France - Aquitaine, Lot-et-Garonne, Cocumont                                                             200,000 euros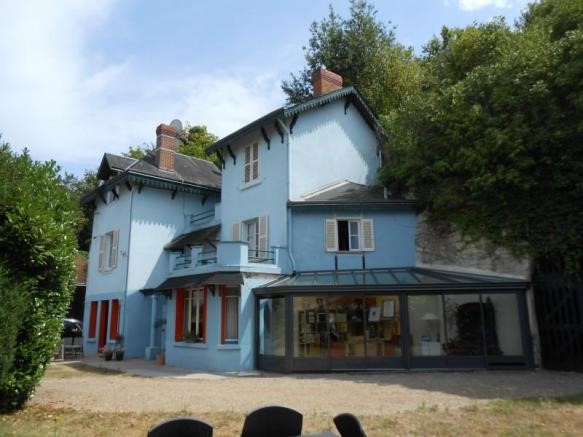 3 bedroom house for sale
France - Centre, Loir-et-Cher, Faverolles-sur-Cher 200,000 Euros
Initially, I placed a cap at 200,000 Euros just to see what I would find. The amount of properties I found was astounding. But almost every one of them needed some remodeling and/or renovating I wasn't inclined to take on such an endeavor considering the initial price of the property.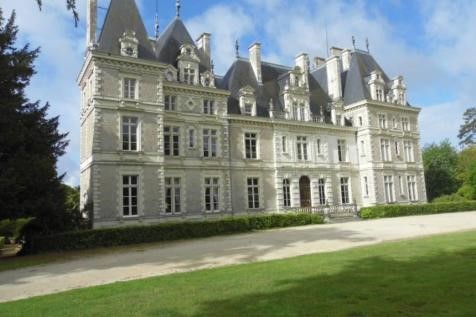 1 bedroom flat for sale
Cheviré-le-Rouge, 49150, France 200,000 Euros
So, I reconsidered and thought perhaps I'd consider Flats or Apartments near Paris or Nice. Yes, it's the two extremes of North and South but at 200,000 Euros? HMMM Maybe not. I'd end up getting a walk-in Closet for 200,000 Euros.
Then, at about page 13, I had a moment where I heard a choir of heavenly angels sing …
the Universal Studios' a Capella theme song – Pom Pom Pom pommm – Pom pom pom pa – well you know the rest – as I laid eyes on my Rococo Lady, with her rocaille (stone) and coquilles (shell), and that grand circular staircase in the foyer.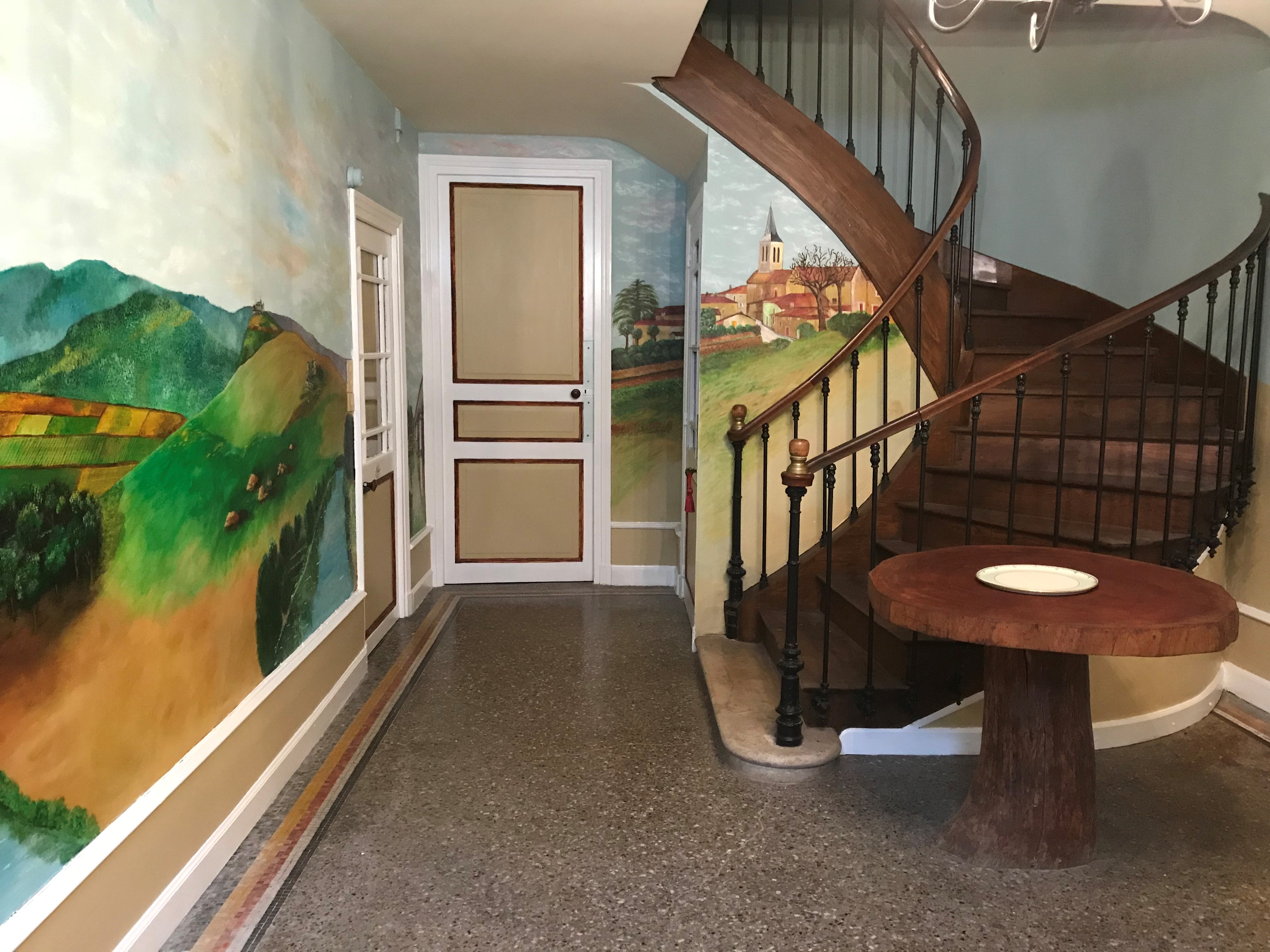 My heart was pounding erratically as I was falling in love with my very first house in France! Then I saw the price and realized it was double the amount I was willing to spend considering that I would have to use a good chunk of the money I made selling my previous fixer upper on making renovations to this house. I made a mental note of the property and then proceeded to compare every house I found to my first love and none of them measured up. In the end, I had to set this house aside and face my reality – I had to let it go.
After a year of searching and refining my search, I made a list of a few properties that showed potential. Endless emails ensued while I scheduled appointments with various realtors handling the properties on my list, bought a RT airline ticket to Paris, made reservations at B&Bs, spa hotels, etc. for three days in each location, and finally, rented a car to traipse around France.
After the last realtor showed me the very last property on my list, I was so disappointed that not one of the houses on my list was what I was looking for. Then he says to me, "Well, I do have one property that seems to be exactly what you are looking for, but it is considerably more than your budget will allow."
At this point I'm thinking, "Show me what you got and at least I'll know how to adjust my budget or my expectations." I followed him to a town's square and parked my rental next to his. He asked me to go around the corner and wait for him by the front door because the electricity was not on and he had to open all the shutters to let the light in.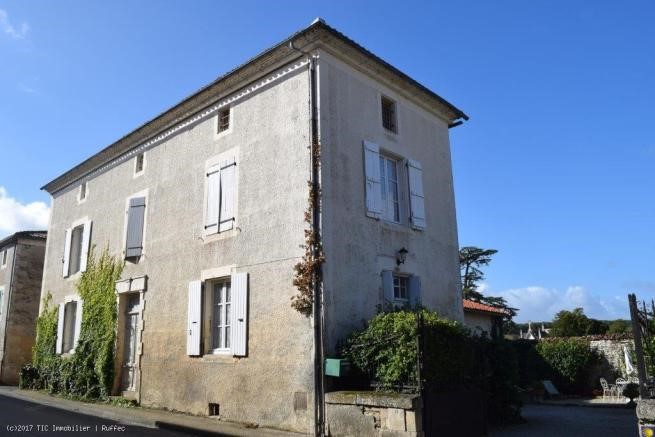 This image above is an exact replica of the house with the exception that the house I was now seeing was four times as wide and twice as long with one additional floor but the exterior is the same.
When he opened the front door, I couldn't believe my eyes. It was my first love! I wanted to jump for joy, but I dared not let on to him that I was in love with this house. In fact, I knew this house intimately because of the countless virtual tours I had taken throughout the house. Entering the foyer on the ground floor, you see the beautiful circular staircase, with double doors leading to a formal Salon with a wood burning fireplace, an office/drawing room, a formal dining room with another fireplace, oak pocket doors separating the dining and drawing rooms, a wine cellar affectionately known as "the Cave," a kitchen with another functioning fireplace, and an adjacent mudroom leading out to a two-story double garage.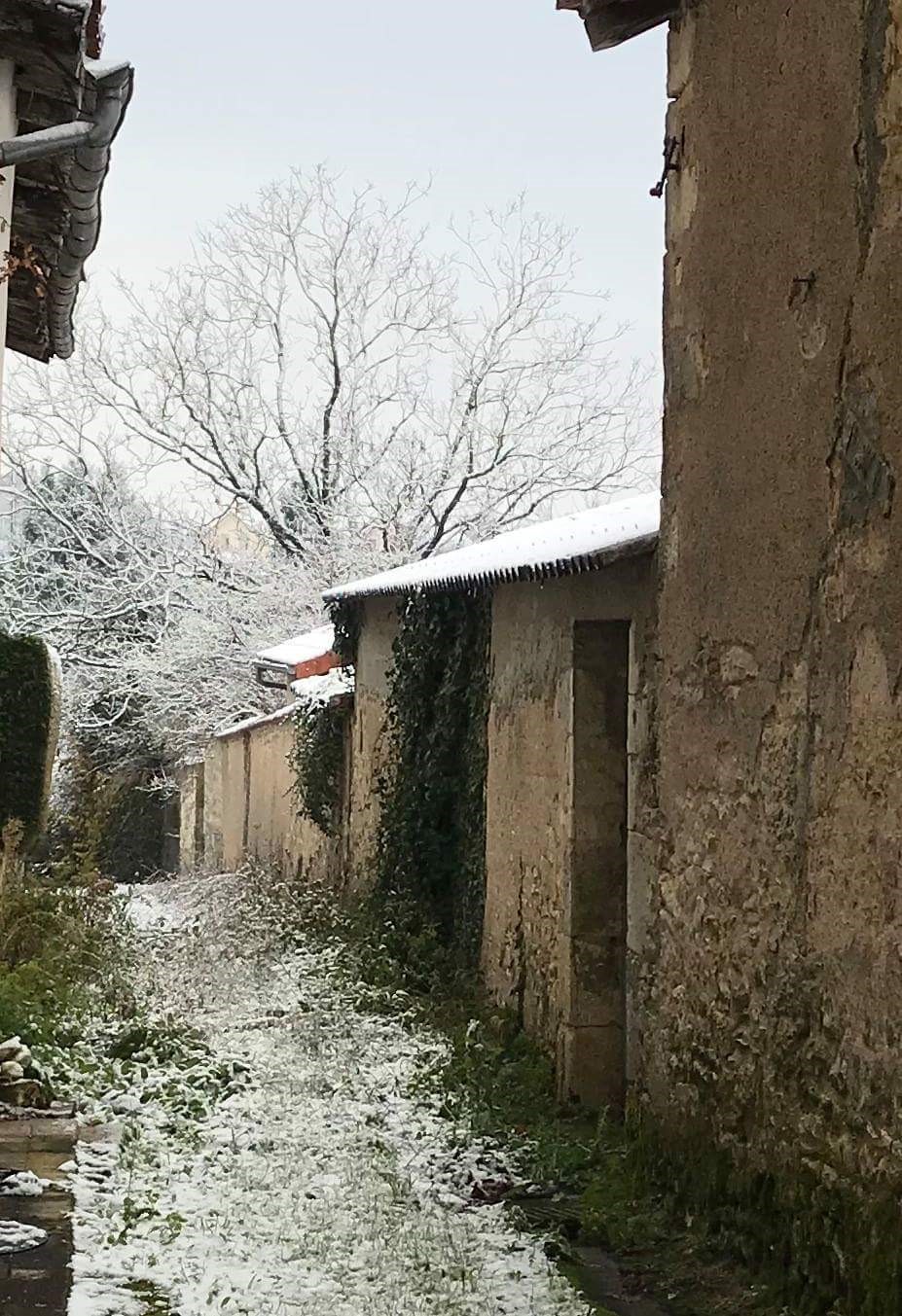 The next two floors lead to five bedrooms, four of which have functioning wood burning fireplaces, several long hallways, bathrooms with both a tub and a shower, the unavoidable bidet, separate toilet room, numerous built-in closets, and an attic completely open the size of the entire house.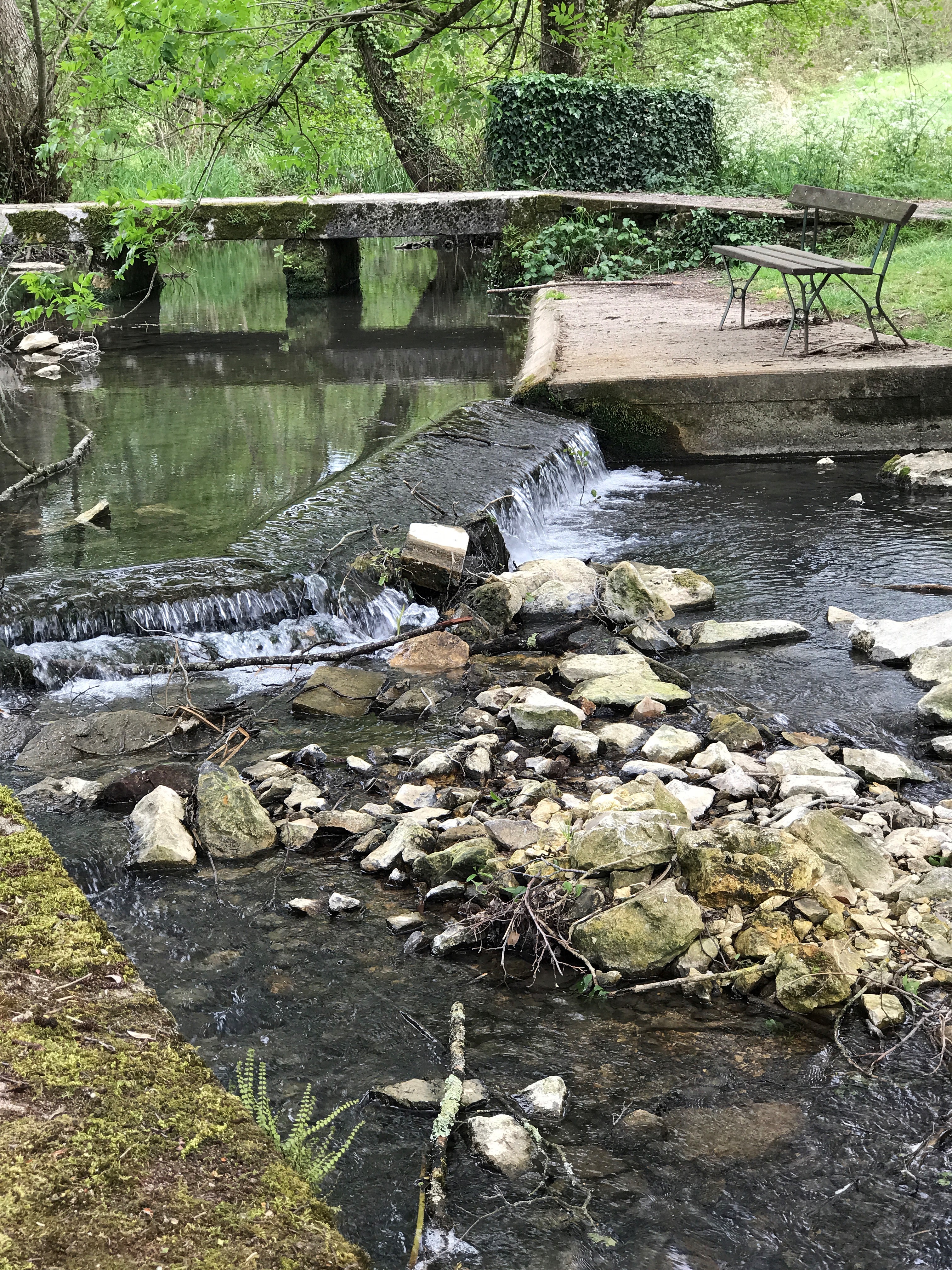 The property also includes several stone out buildings, one that has numerous old tools with an adjacent small enclosed patio and another stone building adjacent to a quarter acre of land overseeing a river, several fruit trees of unknown fruit, several walnuts trees, some cherry trees, a pear tree, and another out building the size of a small garage with rabbit hutches, goat pens, chicken coops, and duck enclosures.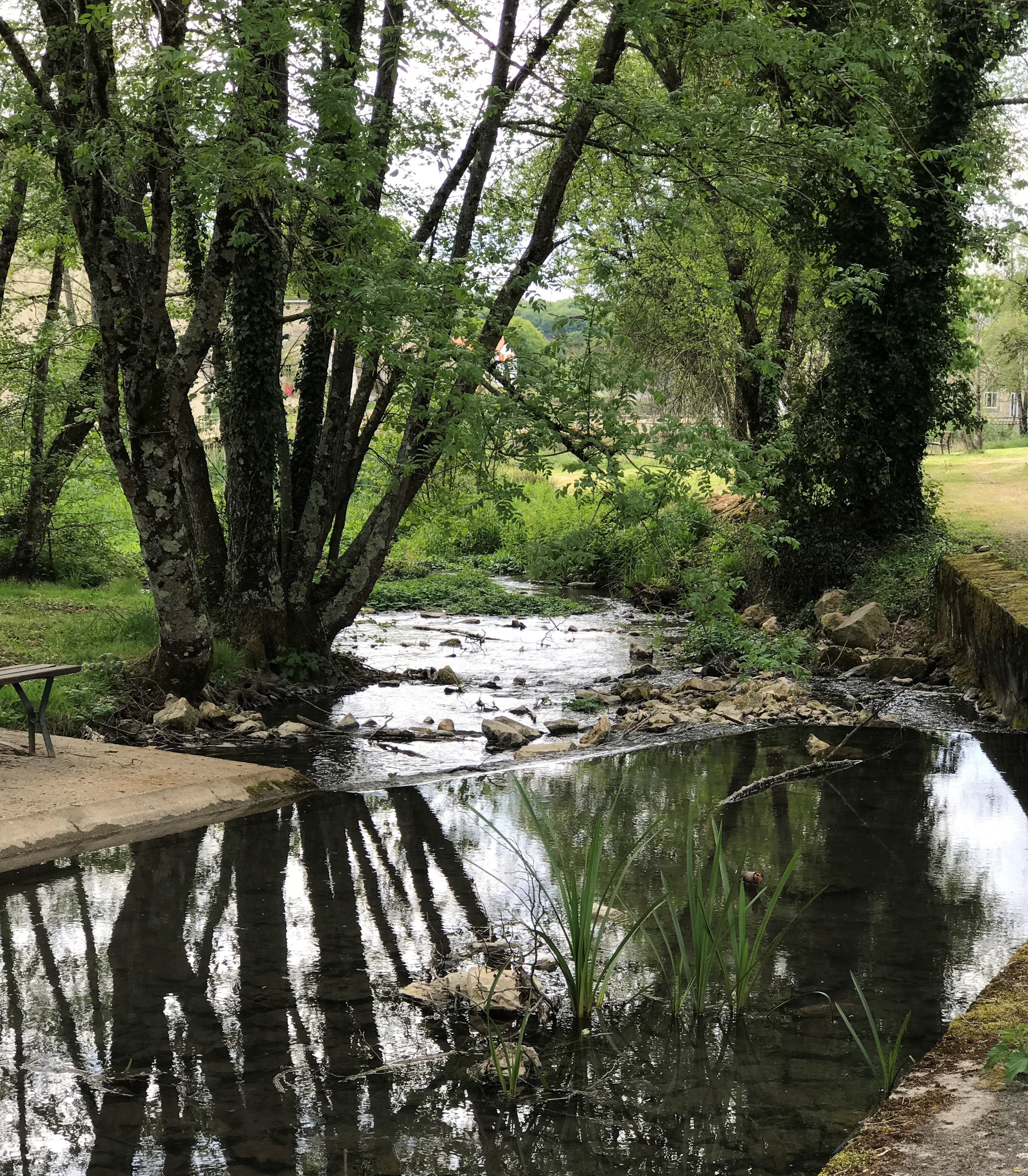 Is there any doubt why I fell madly in love with this house?
Please join me for Part Three of My French Fixer Upper FAQs to learn what I had to go through to acquire this house.
Until then…
Au revoir!
By Cyn Terese    My French Fixer Upper Part One
I know some of you have asked why France? Others have asked why I chose this house?
The answers to those questions are complicated, to say the least. But the truth is that it all started with a late afternoon phone call from my Doctor informing me that the test results indicated I had lung cancer. Since I hadn't smoked anything since I was a teenager, I thought this was a rather cruel twist of fate. Ironically, I always told myself that if I was ever diagnosed with cancer, the first thing I'd do is smoke a cigarette. Well lung cancer ruled that out, didn't it? After many, many biopsies, cancer was ruled out and I thanked the heavens I was able to start focusing on my bucket list.
Number 1: Forget about smoking, period! EVER, period!
Number 2: Go shopping for real estate. Some women go shopping for clothes, or jewelry as therapy. I prefer a fixer upper that I can demo (great way to get all my frustration, aggression, and excess energy out) and then build it back up. Why give money to a therapist when I can pour my money into a therapy that also serves as an investment that will give me maximum return?
Number 3: Look for property that will get me closer to all my favorite places around the world before those idiots (you know who I mean) destroy it all.
Number 4: It must have stone walls, a wood burning fireplace, a formal dining room, carved woodwork like my father would have created, oak floors, room for an art studio, room for a woodworking workshop, a garage to store my junk, stone fences (like those in Ireland I fell in love with), and a garden to grow my own food.
Number 5: Live to realize it all. See? I told you it was complicated.
Number one was easy to do, no question about that.
Number two wasn't so easy as I began searching for real estate In Ireland. A few years ago, my sister Syl and I visited Ireland and while she fell in love with the men for their polite manners and their brogue, I fell in love with the land of endless rocks like the Burren and the many miles of stone fences. The majestic green pastures also stole my heart, but the rainy weather put a damper (no pun intended) on my dream of owning a home there.
Next, I searched in Spain. Being fluent in Spanish, this country would've been ideal, but the summer heat was too much to handle and the architecture, while magnificent in its ancient beauty, reminded me too much of Mexico – Acapulco and Mexico City to be precise. So why go all the way to Spain to buy what I could buy close to the US for pennies on the dollar?
Next, I searched in Italy. Since I've been fortunate enough to have visited Italy multiple times throughout my life and have a good grasp of the language, this country seemed like a strong possibility until I realized how long it would take to fly back to Ireland, the UK, France, and Spain.
The purpose of owning a home in Europe was for the proximity to all my favorite places. France was the place that fit that requirement. And so, the search for real estate in France began. If you're interested in finding out why I chose this house, please come back for Part Two of My French Fixer Upper.
Until then…       
Au revoir!
/