BY CYN TERESE
IT HAS BEEN A WHILE
Whilst we make plans, life happens. I believe that saying is attributed to "Beautiful Boy" by Lennon but the sentiment can be traced back to an article in Reader's Digest written by Allen Saunders in 1957. No matter who says it, it is still a universal truth and we must be flexible enough to go with the flow. 
I'd planned on moving on to the kitchen and the bathroom - yes singular - as one in a house with 6 bedrooms!  But then I had the brilliant idea to go and paint the radiators in the Salon the same color as the walls to make them less noticeable,  which turned out beautifully BTW. So, I decided to do the same in all the rooms downstairs.
You can imagine what happened ...  Murphy came to visit and some of the wainscot in the dining room was visibly damaged behind the radiators now that they were removed from the walls. 
Within a few days,  I noticed some of the wall behind the radiators start to curl like a wet sheet of paper normally does as it begins to dry. I hired Mr. James (Jim) Bound to try and replace the back panels and make them seem like they were part of the original wainscot. I have to say, as usual, he did a marvelous job!
Now, it was up to me to stain the wood to match the semi-deep Mahogany color of the surrounding walls. Although I am a painter by profession, my talent is mostly on canvas.
You guessed it. "I didn't do so good."  Stay tuned as I will painfully show you the mess I made and how I chose to fix it. In the meantime, you might just see my tiny office come to life.
Until then...
Au revoir!
What's Happening???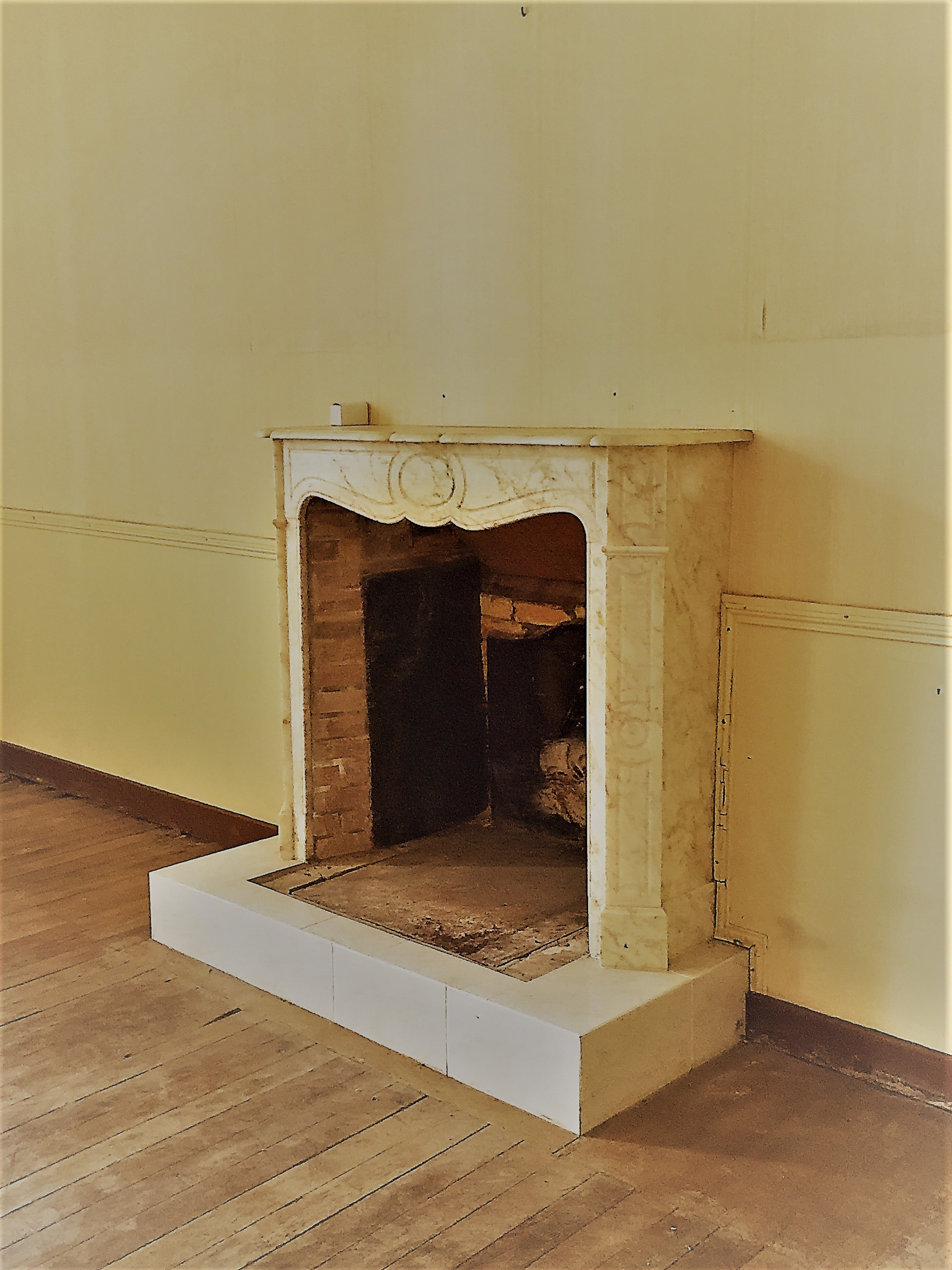 By Cyn Terese What's Happening Now  
Since I posted my last blog entry, much has been done on my French Fixer Upper. Although I had to hire out some of the work I couldn't do myself, I did do all the SHOPPING. From picking up paint by the liters only to discover later I didn't like the color in situ, to the lavender bushes that found a home in my garden.
Very hard work, shopping is, then and now. Especially when I fell in love with large pieces of furniture at very reasonable prices only to discover they didn't fit in the back of my Peugeot. Of course, delivery was an option at 80 euros a pop, but it wasn't reasonable to pay that much just to deliver a single, very large armoire that cost much less than the delivery!
How did I handle that conundrum? I went back into the store and bought more - a truck load more, to make paying 80 euros seem like pocket change. As I've said before, there is always a solution to any problem. The solution could be as simple as to how you want to handle the problem …
Simple really … Or is it?
Until Next Time ...
Au revoir!
/